Below are 8 suggestions of things which make excellent gift ideas for grandmas birthday – I do hope they will give you some ideas…
Older people will often tell you that they don't need anything else or already have more than they need. They often don't have any special hobbies and it can be a challenge to find a birthday present they will appreciate.
1. Presents that will keep Nan's brain active
A couple of years ago, I bought my grandma puzzle and crossword books. I found that older people often enjoy the challenge of puzzles or games that engage the brain. These also help to keep their mind active and make great presents for your nan. You could even include a personalised pencil for an extra special touch.
2. Maybe she will like a warm and cosy blanket
Another gift grandma might enjoy is a really soft and cuddly throw blanket to stay comfortable and warm while relaxing, reading or watching TV. Many throw blankets are lightweight and easy to clean and come in lots of different colours and designs. I gave my grandma two. She keeps one in the lounge and one in the bedroom.
3. Relief for grannies aches and pains
Last Christmas I bought my grandma a heated massage pillow to soothe her aching back and neck. I know she really valued this gift and often uses it. It attaches to her armchair and brings welcome relief from the normal aches and pains that come with getting older.
4. Maybe an elegant gift like a plugin bone china night light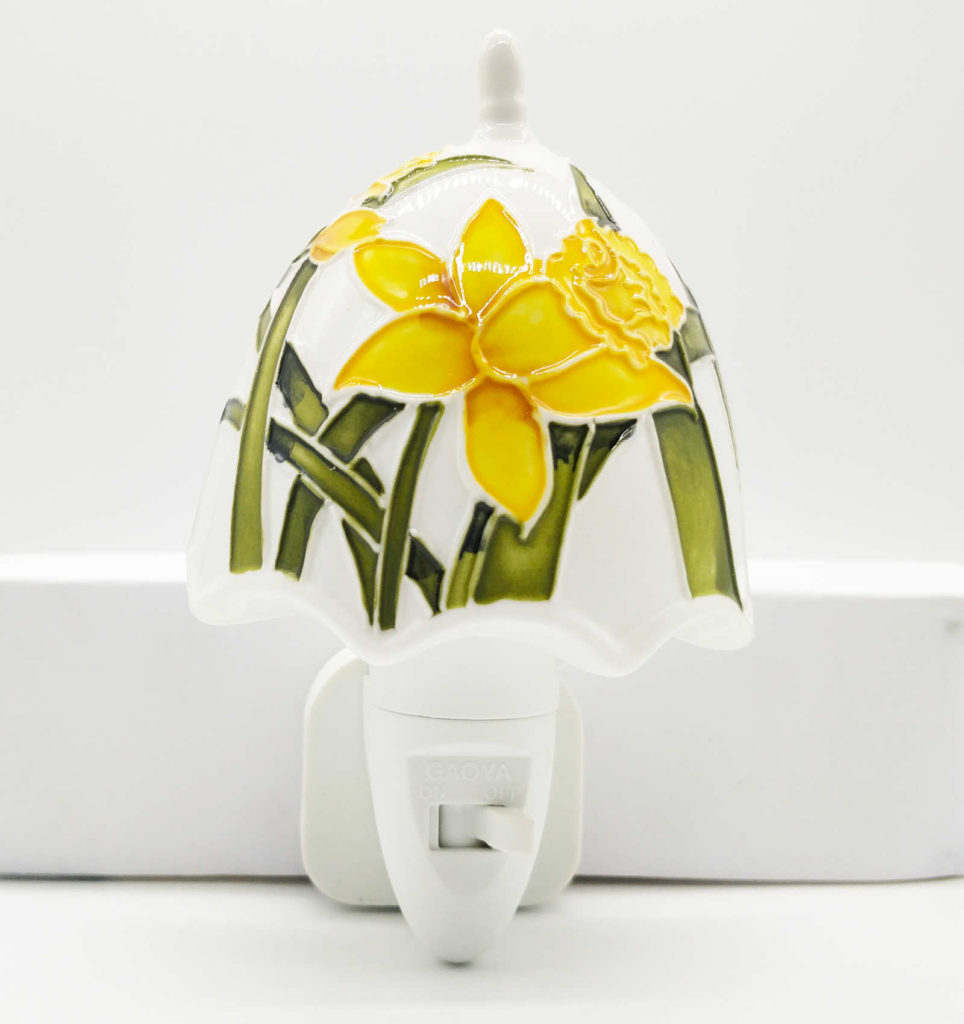 When you want an extra special birthday present for grandma, then a beautiful night light may be the answer. These elegant night lights are made from Earthenware pottery and are easy to use. Simply plug them into any 13amp wall socket and turn them on at night for an ambient glow in your home or to lighten a particularly dark area. I gave my grandma one last year and she found it really useful by her stairs – and it looks good too.
5. Nanny might like homemade frozen meals
Maybe a good birthday present idea for grandma – I think I will use it on her 80th birthday next year – home-cooked meals frozen in portions. I know she finds cooking for one a chore sometimes and will really appreciate some ready cooked frozen meals. I may cook some of her favorite meals and freeze them myself or even order some online to be delivered to her door.
6. Never loose your glasses again with this gift
Granny may like this gift too. She is always losing her glasses so buying her a spectacle holder may be the answer. You can get practical eyeglass holders that are lined to keep spectacles safe, or go for fun designs shaped like cats or owls. They're inexpensive enough and I think I will get a few different ones and place them in strategic locations around the house so she can pop spare glasses in them ready for the cry of "I've lost my glasses again!"
7. Gran might like voice recognition technology
If you have a technically minded grandma, they may appreciate a gift of an Amazon Echo. Designed as a Wi-Fi-connected, voice-operated device that can perform a huge range of tasks, the Amazon Echo can play music, give the weather forecast, offer alarms and reminders, and even control the lights in a home. Mind you, I think my nan would need a cheat sheet of verbal commands she can use to get the Echo to perform the kinds of tasks she would find helpful.
8. Unique and cute honey pots made from pottery
My last suggestion of a present for grandma would be a cute Old Tuptonware honey pot. I have given these for a few elderly relatives and I know they found them both useful and practical.   Each honey pot is an original work of art, painted by hand with floral and bee designs and really looks attractive in their kitchens. 
Well, I hope you find this a useful list and can get something from here for your grandma on her next birthday. Good luck!