So there I was the other day, racking my brains for an unusual present for my grandma's birthday when I had a 'eureka' moment! I could personalise my gift for grandma with photos or words.
In case you find yourself with the same dilemma, here are some suggestions I found when choosing my gift…
A personalised mug for warm drinks
Buying a made for you mug either featuring a picture you have drawn for gran or having a special photo printed on the mug. If your grandparents like something stronger, maybe an engraved glass for their favorite tipple.
Grandma's own custom cushion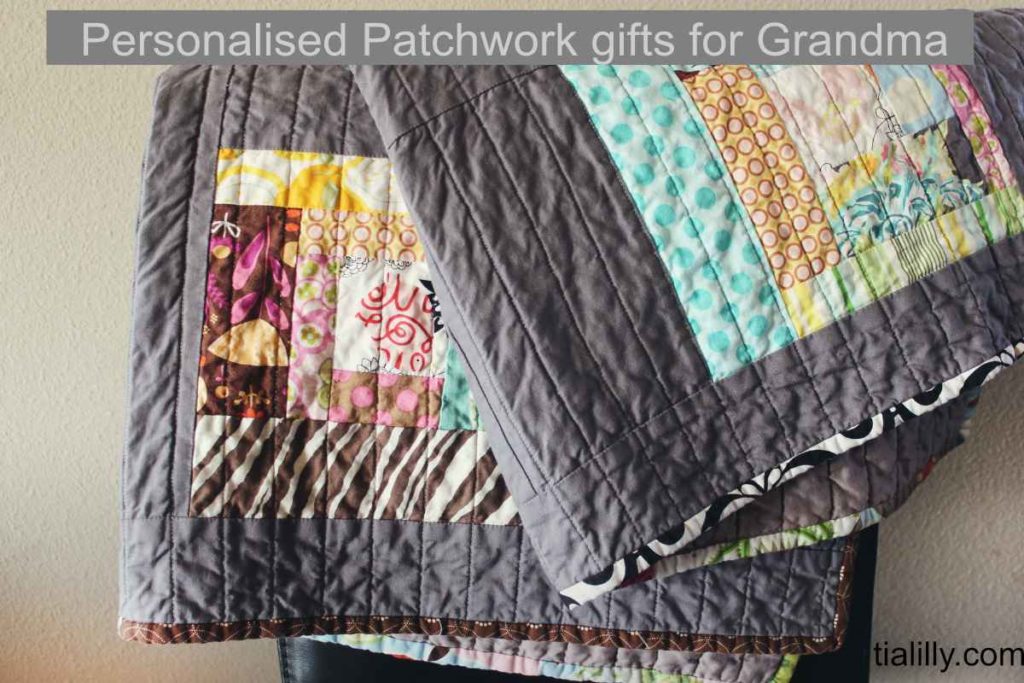 This is the gift I got for my nan – a warm hug with a comfy personalised cushion. Either use patchwork to style the cushion with words and patterns your nanny will love or imprint the cushion with a beautiful picture of your grandma. Words to show your feelings like "You are a wonderful grandmother," "Never underestimate the power of grandmas," etc. I used a lovely picture of us together. She was really thrilled.
Personalised gifts for Grandma who enjoys cooking
Another good idea I came across for a customised present was a personalised apron for Gran. Especially good if she is the sort of nan who is always cooking cakes and special treats. 'To the best cook in the world', or 'my nan who cooks wonderful cakes'.
Night light with a personal message
I know it's a gift we sell at tialilly but we had to recommend it to you. Because we think your grandma could be delighted with a decorative ceramic night light! We hand write a special message telling her how wonderful she is.
Very useful for lighting up a dark area of the house as well as being very attractive to look at. You can even chose a design of her favorite flower.
The Fresh and novel Explosion box
I think an explosion box is an exciting new gift idea I only learned about last month. If you're not familiar with this kind of gift I will try to explain what it's about.
Much like origami paper is folded the shape of a present and once you open, it turns into a flat display of photos, quotes and whatever else you want to personalize it I found a great tutorial to make your own DIY explosion here.
Alternatively, you can buy an already made one from Amazon, and then all you have to do is add all the personalised messages and photos for your nana.
Hope some of these ideas are useful. I will certainly be sending my grandma more personalised presents in the future.