Protecting your new eyewear is definitely a necessity, and a spectacle holder for your desk at home or work is one device to help improve your eye glasses' protection.
Here are 5 reasons below,
1. Lens safeguarding
Lenses are the main expense of eyewear, so keeping them in one place when not on your face is a good idea to prevent the lenses from scratching when placed face down on rough surfaces.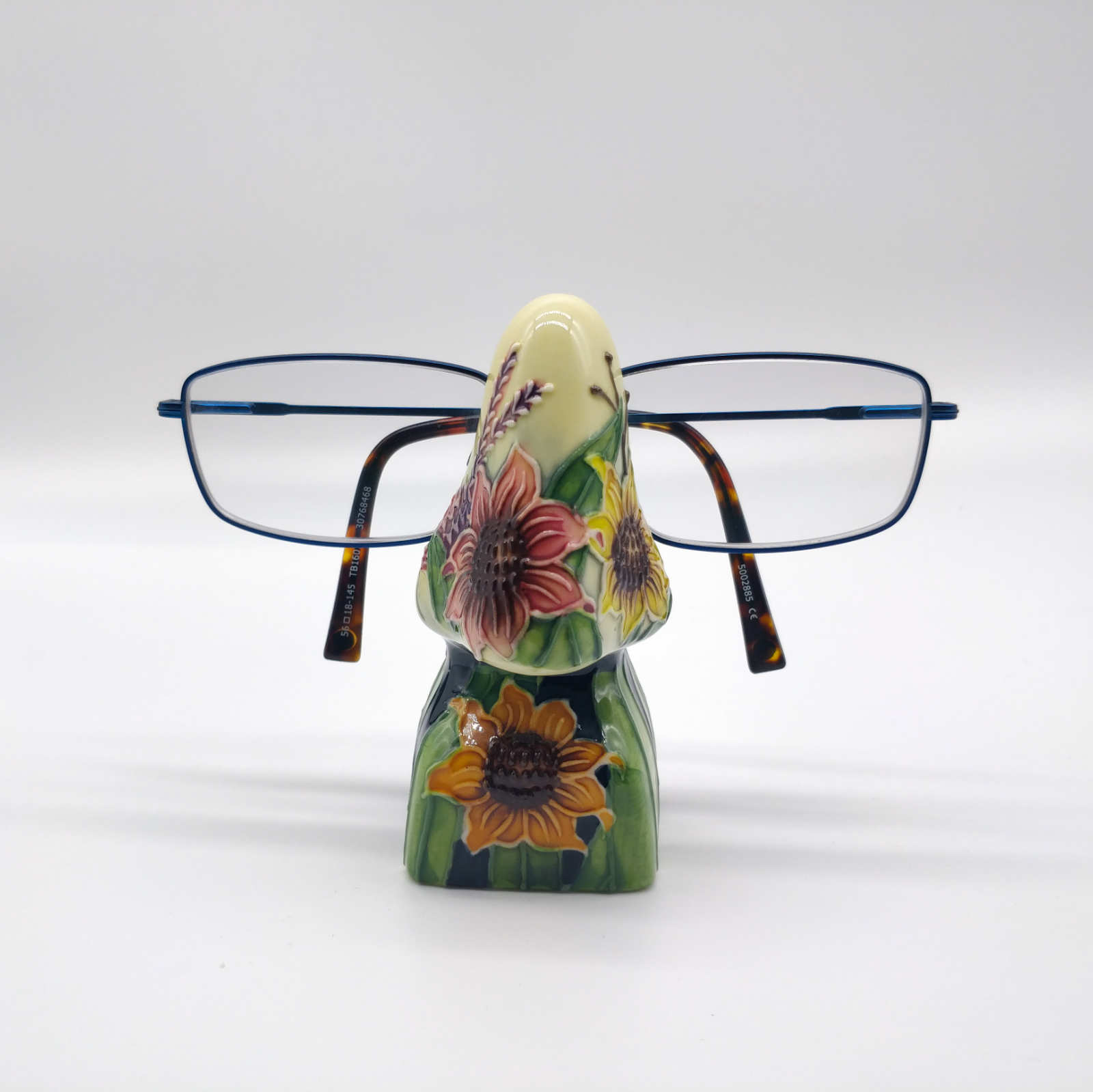 2. Home Decor Spectacle Desk Holder
Why not buy holders that double as display pieces or ornaments for your home? The Old Tupton Ware stands are an ideal example of home decoration pottery pieces with beautiful hand painted floral designs.
3. Keep track of where you put your glasses when you're not wearing them.
It's usual to have more than one pair of spectacles, and storage for a second pair on a display stand is one way of keeping track of where they are and making sure you do not lose the second pair.
4. They make a good present for friends and family who wear glasses.
Desk Spectacle Holders can make thoughtful gifts for loved ones, costing from £10 to £20 each. They are not too expensive either.
5. Protect the spectacles from damage.
Dropping spectacles on the floor can easily happen, and with children around, we know how easy it is for damage to happen! A spectacle holder stand placed carefully on a hard-to-reach surface or a "no-go area" will keep the little ones away and keep your eyewear safe from breaking.
Check out the Desk Spectacle Holder Stands that we sell in our store.